1stMOVER | Startup Projects
A brief presentation of our own startup projects - a portfolio of successes, current hopefuls and instructive experiences.
---

Trusted References
B2B Marketing SaaS
Marketing tool for customer & project references
With Trusted References, B2B service providers such as consulting and IT companies can create compelling marketing content from their successful projects - quickly & easily. Trusted References enables professional B2B service marketing specifically with customer and project references, the most compelling marketing content a service provider has.
Trusted References is based on an integrated workflow and document management system with proven templates for creating and marketing case studies, customer testimonials and project references.
Trusted References was launched in Nov. 2016, and currently the service platform and marketing mix are being optimized and further developed. Trusted References is offered as a cloud service on a monthly subscription basis and is distributed through direct sales and partner agencies.
External link to the website of Trusted References: www.trustedreferences.de
---

Nannio
Vertical B2C Booking Platform
Premium Childcare Marketplace
With Nannio, parents can easily find and book local premium childcare services for their children. Nannio ensures the highest quality of children's course providers, nannies and babysitters.
Nannio brings a previously fragmented, confusing and non-transparent market in terms of quality standards to a new, so far unique digital platform, helping not only parents & children for a happy and inspiring childcare time but also course providers & caregivers in developing and marketing their offers.
External link to Nannio's website: www.nannio.de
---

schnupper­kurs
B2C Lead Generation Platform
Simply find new courses & try them out
.
Schnupperkurs is the first provider to bring together offers for trial lessons of all kinds - from sports to language lessons - on one platform and is the place to go to simply try something new in life.
Schnupperkurs is already present in several cities with hundreds of course offerings and is expanding its offering step by step, starting with club offerings and moving toward commercial offerings. Commercial providers can buy packages with new course participants at schnupperkurs.de according to the prepaid principle.
Schnupperkurs earns money from the referral of new course participants as well as from the promotion and sale of course materials of all kinds - from new sportswear to vocabulary books. Schnupperkurs has the vision to become the number 1 platform for people who simply want to try something new in their lives - spontaneously and uncomplicated.
External link to the website of schnupperkurs: www.schnupperkurs.de
---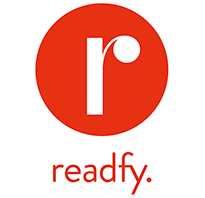 readfy
Exit
Mobile eBook Service
Your books anytime, anywhere and for free
.
Readfy is the first provider to introduce advertising financing to the book market. E-books can be read free of charge on the move, but readers are shown discreetly personalized advertising.
Readfy's advanced reader analytics benefit not only readers, but also advertisers.
Readfy's advanced reader analytics benefit not only advertisers through improved targeting, but also publishers through new opportunities for their program planning; and also the readers themselves, for whom readfy develops and offers exclusive book series tailored to their reading tastes.
After its market launch in September 2014, readfy is on a growth trajectory with now more than 400,000 app downloads, more than 80,000 active readers and more than 100,000,000 pages read (as of January 2017). To achieve this, app install marketing, user activation marketing and user retention marketing have been gradually optimized and expanded.
In September 2018, we sold our shares in the company to the strategic investor Legimi from Poland.
External link to readfy's website: www.readfy.com
---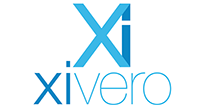 XiVero
Audio analytics products & solutions
The DSP Product Company
XiVero specializes in the development of software and hardware in the field of digital signal processing (Digital Signal Processing) with products and solutions specifically for applications in the professional hi-fi sector and in the industrial sector (> Noise-based Machine Monitoring & Predictive Maintenance).
Xivero's specialized know-how and technology are used in innovative ways in very different business areas. Other areas of application are conceivable in the fields of military technology and construction engineering.
Xivero taps into the various market segments through its innovation breakthroughs or the resulting PR effects and partner inquiries, as well as through targeted direct sales.
Patron of the start-up is 1stMOVER partner Martin Schneppe, formerly head of Nokia Siemens Networks' research & development center in Düsseldorf.
External link to XiVero's website: www.xivero.com
---

TellBiRD
Mobile marketing service
The most personal way of marketing
TellBiRD is the digitization of word-of-mouth with personal recommendations on stores and products between friends and within the family via smartphone and PC.
With TellBiRD's cost-effective cloud platform, small & medium businesses can now easily set up and target their own customized customer-acquiring-customer programs.
TellBiRD's multi-channel referral platform is currently being launched in the German market - after several months of testing with selected pilot customers (as of January 2017). TellBiRD is offered as a cloud service on a monthly subscription basis and sold through direct sales and partner programs.
External link to TellBiRD website: www.tellbird.com
---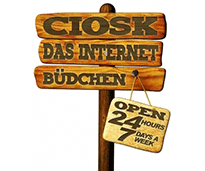 CIOSK
Exit
Mobile commerce service
The first kiosk in your pocket
.
Ciosk meets the acute need for kiosk products of all kinds for parties, barbecues and TV gatherings. Delivered 24/7 within 30 minutes year-round
.
The "Ciosk" brand is aimed specifically at young party and leisure people aged 15-30 and their spontaneous need for kiosk products. The advantage of kiosk products are the non-perishable goods at learned kiosk prices with basket sizes of 20 € and more.
The Ciosk system integrates centralized merchandise purchasing, distributed warehouses and online stores per city, and local delivery fleets on a single, modern digital platform. Marketing takes place especially in the evening hours via Facebook and Instagram in the context of going out, partying & leisure as well as by means of targeted promotions at leisure venues and in going-out neighborhoods before returning home at night.
After a successful pilot project in Düsseldorf with an annual turnover of almost € 500,000 in 2013, we sold our company shares back to the founding team in 2014 due to different strategic views.
---

LikeTV
Web video factory
Present yourself to your customers like on TV
.
LikeTV was founded in early 2009 to combine television and the Internet in an innovative way for the corporate communication of medium-sized companies with the help of image and product videos.
For the professional and sophisticated but at the same time mass, standardized and thus cost-effective video production LikeTV works with a network of sales agents & distribution partners on the one hand and with a network of TV professionals for editorial, camera and editing on the other hand. Both networks are directly integrated via LikeTV's digital platform into the process of quoting, contracting, staff scheduling and project execution.
LikeTV was profitable after only a few months, generating high project margins or annual profits from 2009-2013 that enabled attractive dividend payments.
Drastically declining equipment and production costs, however, made LikeTV's market positioning increasingly difficult among myriad small providers, large low-cost providers, and specialized quality providers. In 2013, the maximum of scalability was reached and from 2014, the revenue potential in the remaining, increasingly narrow market niche melted noticeably, so that LikeTV operations were discontinued in 2015.
---

bookpecker
Community publishing platform
All friends in one book
.
With UnserGeschenkbuch, the first website of bookpecker, you can create a personal book as a special gift for birthday, wedding or anniversary online together with friends & family and have it printed as a premium book.
The central all-round feature of bookpecker or the online service OurGiftBook is the joint creation of a gift book by several co-authors, such as photo books, memory books and recipe books. These group gifts have a particularly high emotional value and show a high willingness to pay on the occasion of a wedding or a round birthday.
.
The bookpecker cloud platform is based on an integrated workflow and document management system that allows co-authors to easily and quickly create their book contributions, such as a recipe or a collection of memories, based on professional page templates.
Bookpecker launched into the gift market in 2010 and was profitable after a few months using targeted SEA, SEO and product listings, as well as the self-promotion effect from the co-author invitations. After about 2 years, the ROI was achieved.
However, the occasion for creating a gift book of this kind is not common and the collaborative creation of the book is a small project for all involved, despite digital technology. As a result, the addressable demand in the market is limited and the frequency of orders from regular customers remains low.
As a result, once the bookpecker platform was fully developed, the market was siphoned off as much as possible over six years and operations were finally shut down in January 2017.
---

Pinbooks
Vertical social network
our book to the city
pinbooks is a book search engine and community for books with stories set in a specific city and time: Book Locations on Google Maps – Find and Buy Books Easily
.
The goal of pinbooks is to build a vertical social network in the book market. The focus is set on those readers who have a special affinity to the places & plot times of book stories, this is for example the case with regional crime novels, travel novels and medieval novels.
.
The community-building of pinbooks was done by means of a special seeding strategy: on the one hand, by specifically recruiting and incentivizing interested first-time users who are particularly active in reviewing books and interacting with other users; on the other hand, by hiring the micro-task platform "clickworker" to live-test the platform directly before and after the market launch and to populate the platform with ongoing new book introductions.
But even a specialized vertical social network like pinbooks needs to "strike a chord with users" for good, inherent growth and cannot grow via managed seeding and marketing alone. Despite a lot of encouragement for the basic idea, pinbooks did not manage to reach a critical size and become economically profitable with the revenues as an affiliate partner of Amazon as well as an ad partner of Google-Adsense.
.
The market launch occurred in November 2009, and without the desired commercial success, pinbooks served as a demonstrator for a 3-way mash-up with Google Maps, Facebook, and Amazon until the end of 2016.
---

MyDynastie
Multi-player browser game
You think you're a strategist? Others think so too!
The browser game my-Dynasty is a strategic building game in the time of the Middle Ages. It features extensive options for province building, goods trading and alliance building, as well as complex warfare and battle scenarios.
My Dynasty was able to profit greatly from its market position as a first mover in the first few years, was discussed numerous times on radio & television and had several tens of thousands of active players. A solid community of players developed, which was specifically cultivated and enlarged through special fan events, e.g. Germany-wide medieval meetings.
At the same time, powerful, financially strong competitors grew up, who - driven by the example of the USA - developed the market of browser games in Germany and Europe into a mass market with new games and new technologies paired with massive marketing and occupied it for themselves.
With this in mind, the my-Dynasty platform underwent another complete overhaul and refresh in 2010. The relaunch of my-Dynastie took place in spring 2011, but further development was discontinued in 2012 due to massive competition from large providers.
---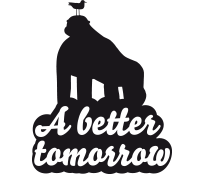 A better tomorrow (ABT)
Streetwear e-commerce platform
One-stop shop for good design and streetwear
.
A better tomorrow (ABT) is THE place to go for good design and streetwear away from the big mainstream stores. Designs from the world's best designers are selected by the community in a permanent design contest and produced in small editions.
ABT was able to profit greatly from its role as a first mover in the first years, was discussed numerous times on radio & television and had many thousands of customers and hundreds of associated designers. A solid ABT community was formed, which was specifically cultivated and enlarged through special design competitions.
At the same time, powerful, financially strong competitors grew up, who - driven by the example of the USA - developed and occupied the streetware e-commerce market in Germany and Europe into a mass market for themselves with new technologies and business models coupled with massive marketing.
ABT was able to gain a popular place in an exciting market niche, but without the desired commercial success, operations were discontinued in 2013.