The 1stMOVER-Team
Dr.-Ing. Klemens Gaida
---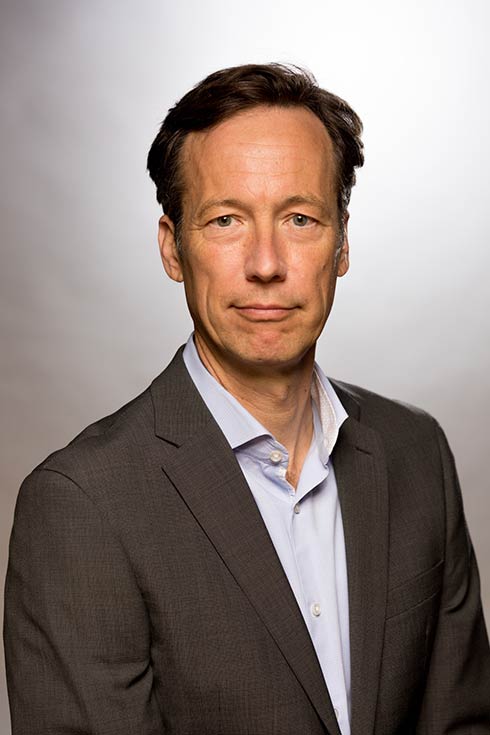 Klemens Gaida is an ICT engineer and holds a doctorate in mobile communications systems and services.
After working as a partner at the ICT management consultancy Eutelis Consult from 1993-2001 and as a manager at the mobile communications group Vodafone from 2001-2009, he founded the startup incubator 1stMOVER in Düsseldorf.
Since October 2016, Klemens Gaida has also been Managing Director of digihub Düsseldorf/Rheinland - a regional innovation center for startups, SMEs, universities and corporations.
At Eutelis Consult, Klemens Gaida was most recently responsible as a partner and member of the management team for the "New Value Added Services" division, which provided strategic and operational support to ICT service and product providers in the fields of voice, web & video and product innovation, product management & product marketing.
In Vodafone Global Product Management, Klemens Gaida was responsible for various product lines (Enabling Services, Multimedia Services, Communication Services) and the German offshoot of the in-house incubator "Future Product Unit". Klemens Gaida led interdisciplinary teams for the planning, development and introduction of new products & services in the European Vodafone markets.
From the startup incubator 1stMOVER, founded with three business partners, several startups in the areas of web-to-print, online video, special interest community, multi-player game, mobile marketing, mobile commerce, mobile eBook service, data analytics and B2B content marketing have been developed to date, most recently www.trustedreferences.de. In parallel, 1stMOVER Innovation Consulting supports well-known companies in the areas of Digital - New Energies - Hightech and has carried out projects in the areas of "Rapid Prototyping", "Startup Scouting & Acceleration" and "Open Innovation Platforms (Hubs)", among others.
Also from the 1stMOVER operation came the contract from the city of Düsseldorf for the establishment of the Digital Innovation Hub Düsseldorf/Rheinland www.digihub.de, which acts as a regional matchmaker for SMEs, startups, universities and corporations for the development of new digital business models, products and solutions. For this purpose, digihub sets up various innovation formats (e.g. Hackathon, Demo Day, Idea Slam, Barcamp) and operates the pre-seed funding program www.ignitiondus.de for startup, university and company teams and, since the end of 2021, the new growth and internationalization program www.scale-up.nrw for the best NRW startups.
As Strategic Advisor, Klemens Gaida specializes in tasks that are similar to a Chief Digital Officer or Strategy & Innovation Director role or support such an existing role.
In addition, Klemens Gaida is available as a Senior Expert in particular for technical questions and special tasks in the following areas:
Digital product & business development
Financing & Coaching of Digital Startups
Development of corporate strategies & programs on digital innovation & digital transformation
---
---